Maintaining Health and Wellbeing Amidst the Pandemic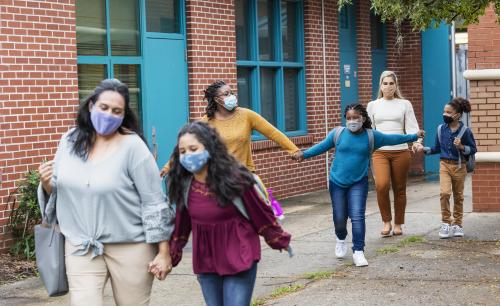 The Parenting in a Pandemic Initiative aims to support parents of the UC Davis community, City of Davis, Yolo County, and beyond in navigating the changing landscapes of the pandemic and keeping children and families safe and fully able to pursue educational opportunities. The Parenting in a Pandemic Initiative takes a multicultural approach to help mitigate the spread of Covid as we strive to serve the diverse population of Yolo County and the greater Sacramento area. We are developing programming in Spanish, Russian and other critical languages and seek to serve underrepresented communities. We offer virtual and, when possible, in-person educational programming by partnering with the best health and public health experts to give parents and caregivers up-to-date evidence-based information in an accessible way.
It takes a village – especially at a time of crisis. We are developing a support group for student parents with young children that will provide space for safe play, socialization, and support for both parents and children, as well as guided discussions and tools for maintaining health and wellbeing amidst the pandemic.
Check out upcoming webinar events here.
Past Events Recordings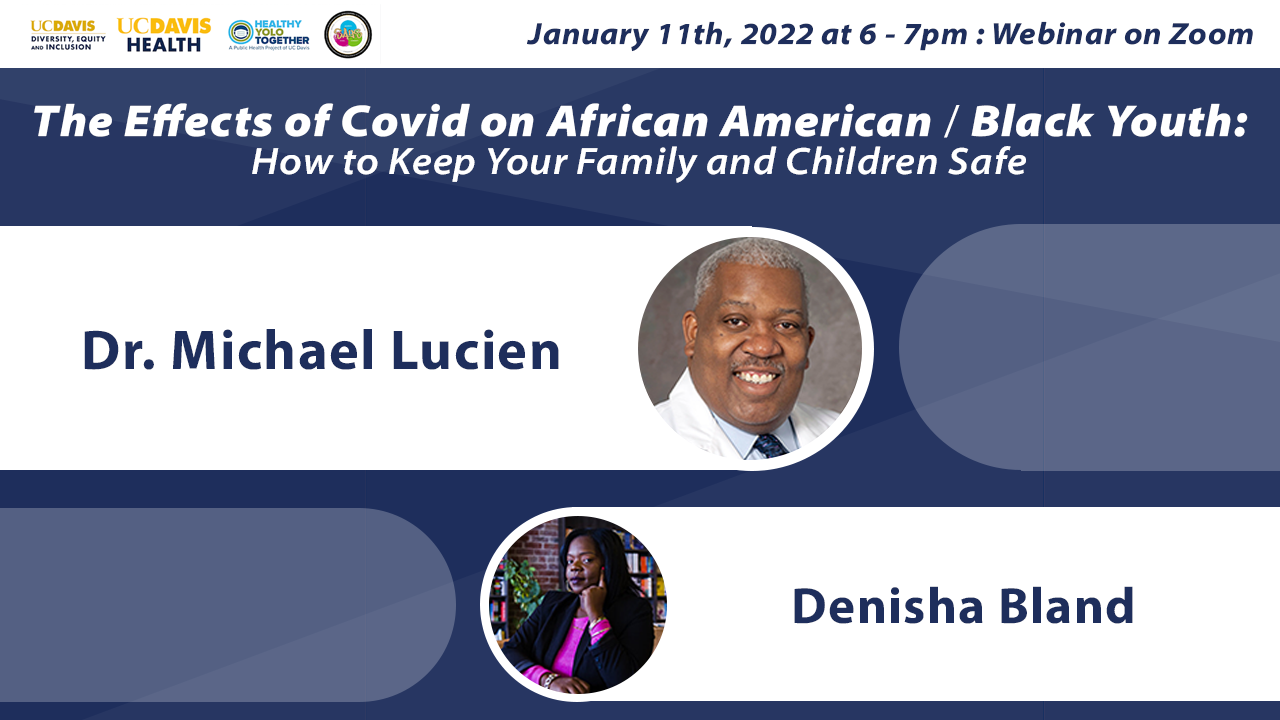 The Effects of COVID on African American / Black Youth: How to Keep your Family and Children Safe
(Jan 11, 2022) Learn how to keep your kids and family safe as we begin the new year. Dr. Michael Lucien and Denisha "Coco " Bland present evidence-based, up-to-date, and accessible information about the current state of the COVID-19 pandemic, vaccines, boosters, and other strategies against COVID-19, followed by a live Q&A session. Click Here to Access Webinar>>
UC Davis Health News Story: https://health.ucdavis.edu/news/headlines/4-things-the-black-population-needs-to-know-about-covid-19/2022/02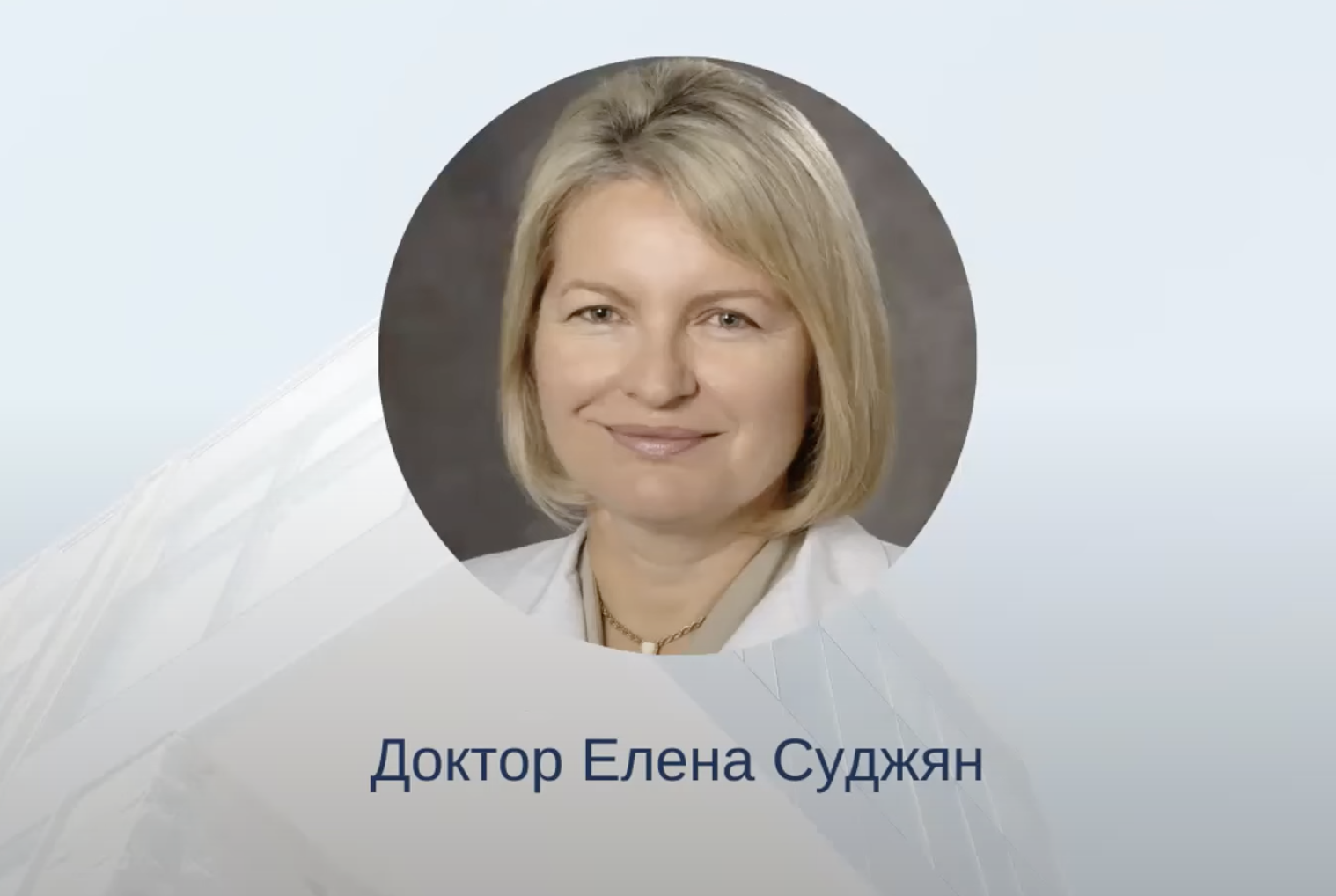 Радиопрограмма "Все о вакцинации  от COVID-19"
(Dec 9, 2021) Radio program in Russian. Передача на радио Ethno FM  с участием Профессора медицины Калифорнийского университета в Дэвисе (UC Davis) доктора Елены Васильевны Суджян. Доктор Суджян ответила на вопросы слушателей о COVID-19 и доступных вакцинах. Щелкните здесь, чтобы посмотреть запись передачи (Facebook)>>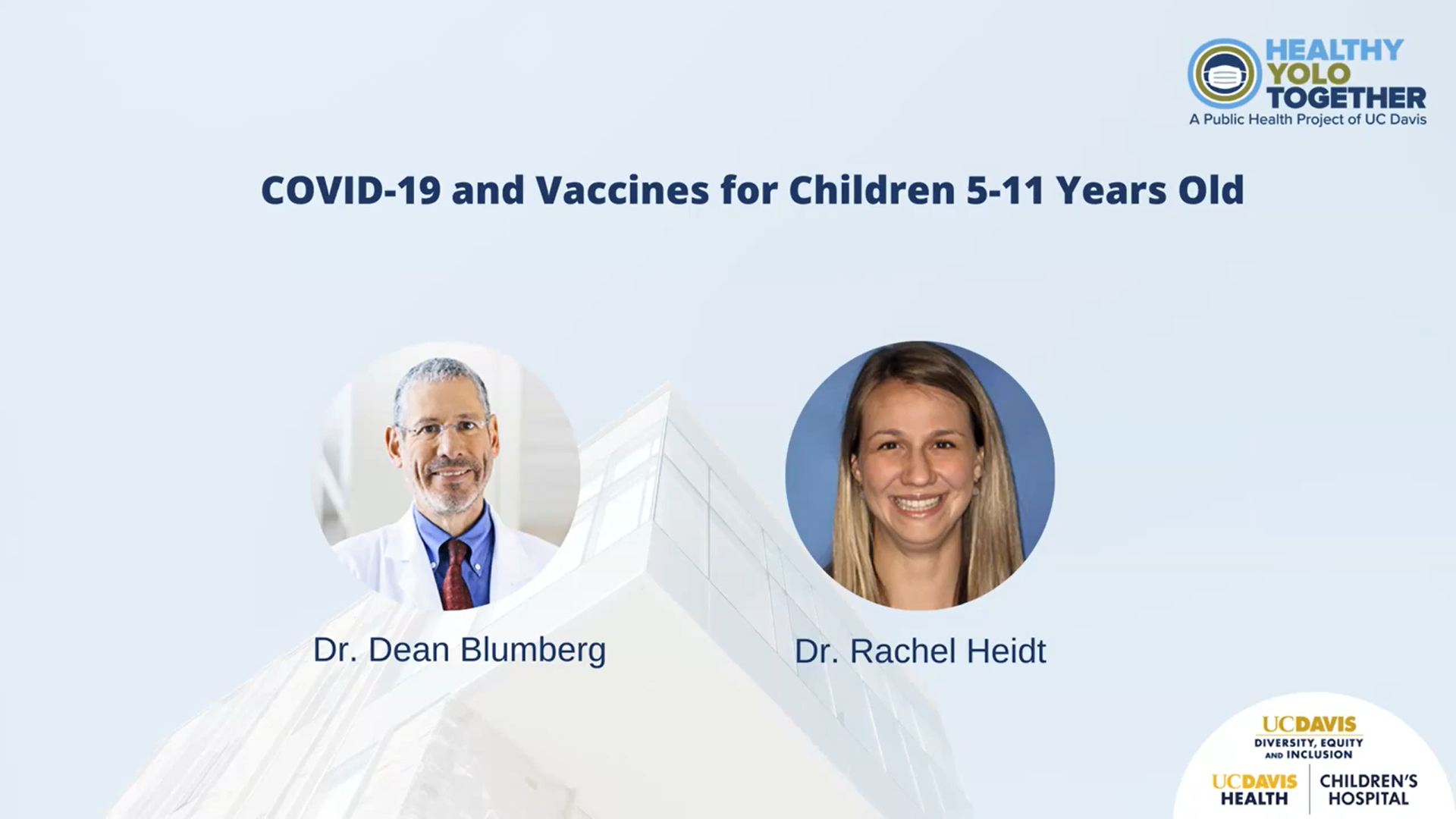 COVID 19 and Children 5-11 Years Old: Answering your Questions
(Dec 2, 2021) Join Q&A Session COVID-19 and Vaccines for Children 5-11 Years Old with the leading expert in pediatric infectious diseases Dr. Dean Blumberg of UC Davis Health and general pediatrician Dr. Rachel Heidt. The doctors will answer all your questions about pediatric COVID-19 and vaccines that protect against it. Click Here to Access Webinar>>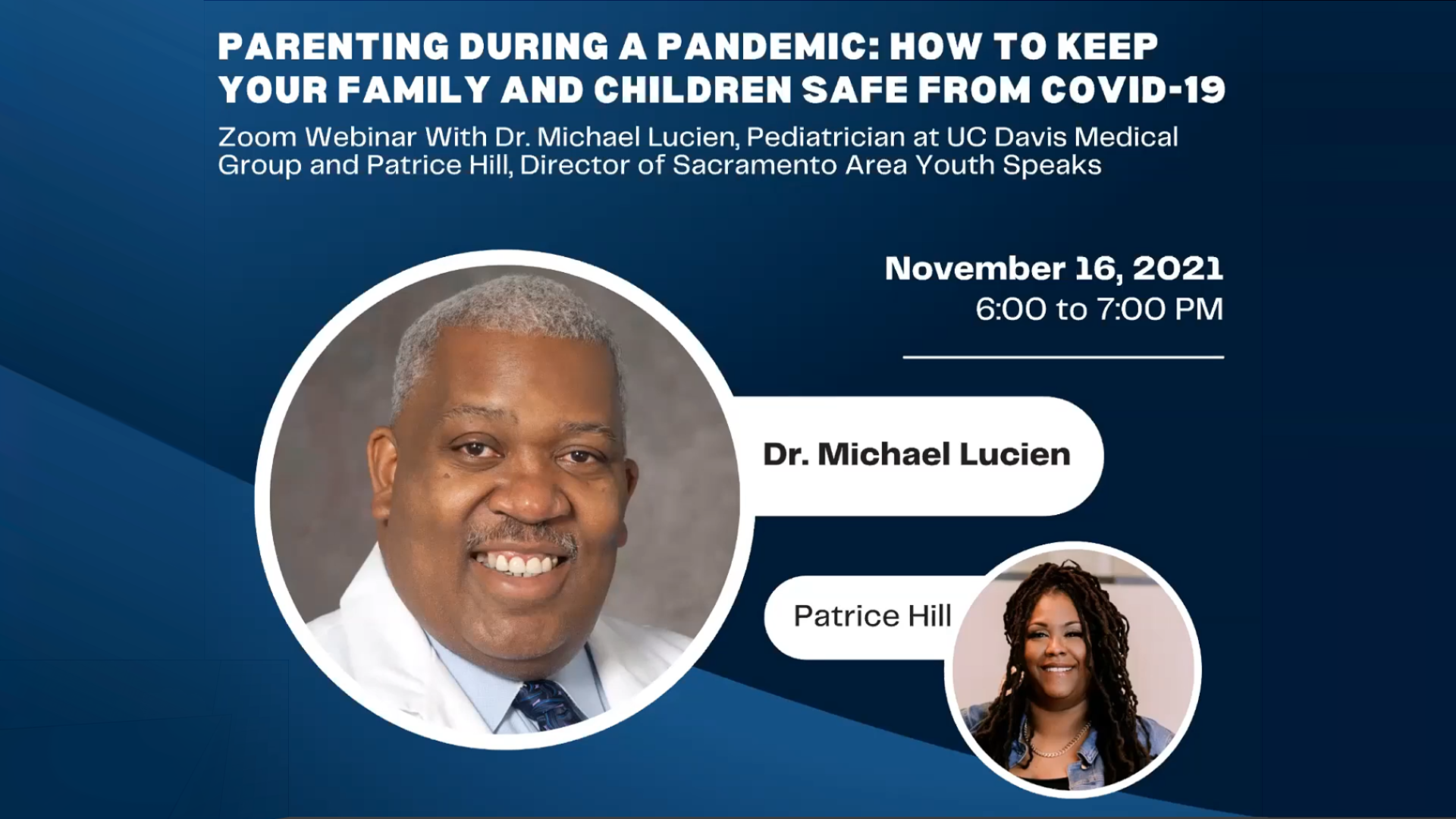 Parenting During a Pandemic: How to Keep Your Family and Children Safe From Covid-19
(Nov 16, 2021) Join Dr. Michael Lucien of the UC Davis Medical group and Sacramento Area Youth director Patrice Hill as they discuss the current status of Covid-19 in African American/black youth, vaccines, and other strategies against it. Click Here to Access Webinar>>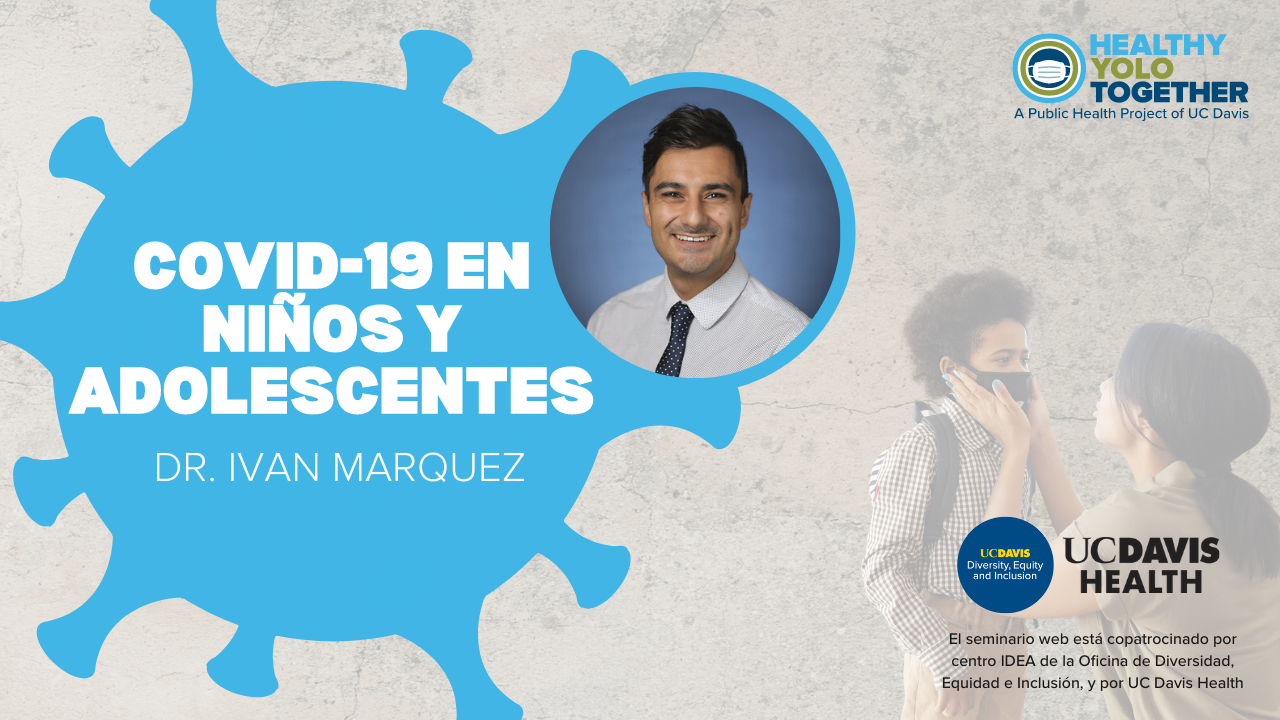 COVID-19 en Niños y Adolescentes (variantes, vacunas, y el regreso a la escuela)
(Oct 6, 2021) El Dr. Ivan Márquez, un doctor pediátrico de UC Davis Health, presenta información sobre los nuevos casos de COVID-19, noticias sobre variantes, vacunas y recomendaciones para el regreso a la escuela. Click Here to Access Webinar>>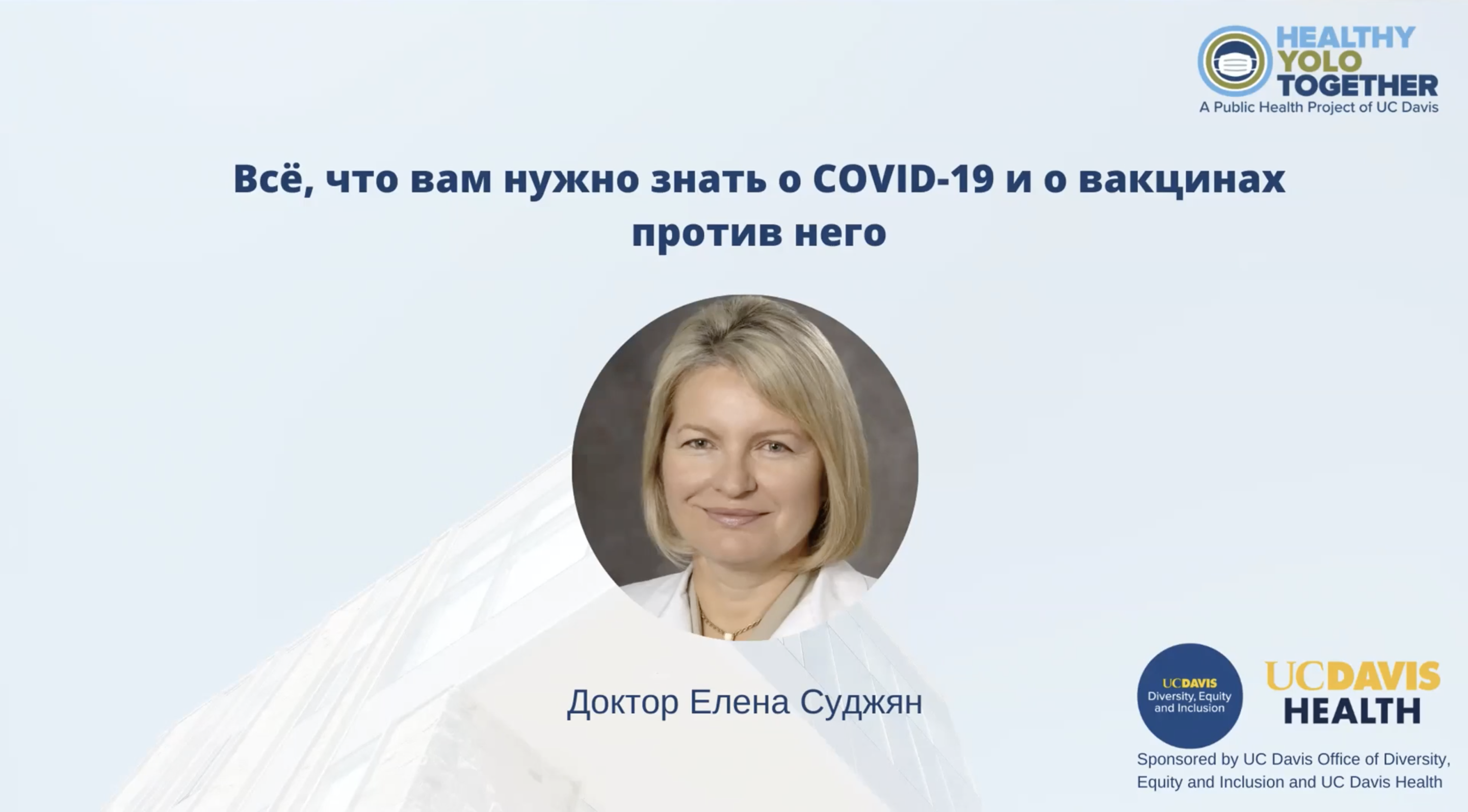 Всё, что вам нужно знать о COVID-19 и о вакцинах против него
(Oct 4, 2021) Вебинар с участием Профессора медицины Калифорнийского университета в Дэвисе (UC Davis) доктора Елены Васильевны Суджян. Доктор Суджян предоставила слушателям доказательно-обоснованную и новейшую информацию о COVID-19 и доступных вакцинах. Щелкните здесь, чтобы перейти на вебинар>>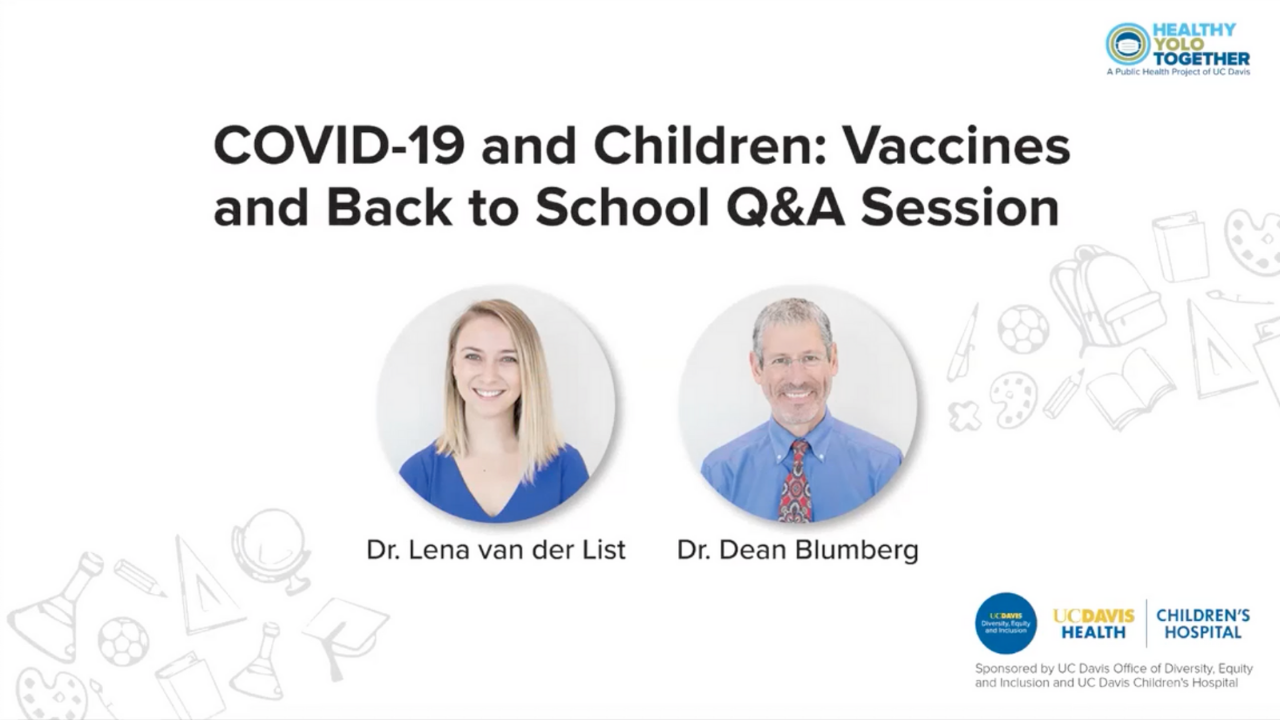 COVID-19 and Children: Vaccines and Back to School Q&A Session
(Aug 30, 2021) Learn how to keep your kids safe in the new school year with UC Davis Health doctors- Dr. Dean Blumberg and Dr. Lena van der List. Their Q&A session provides accessible answers in non-medical language about pediatric Covid-19. Click Here to Access Webinar>>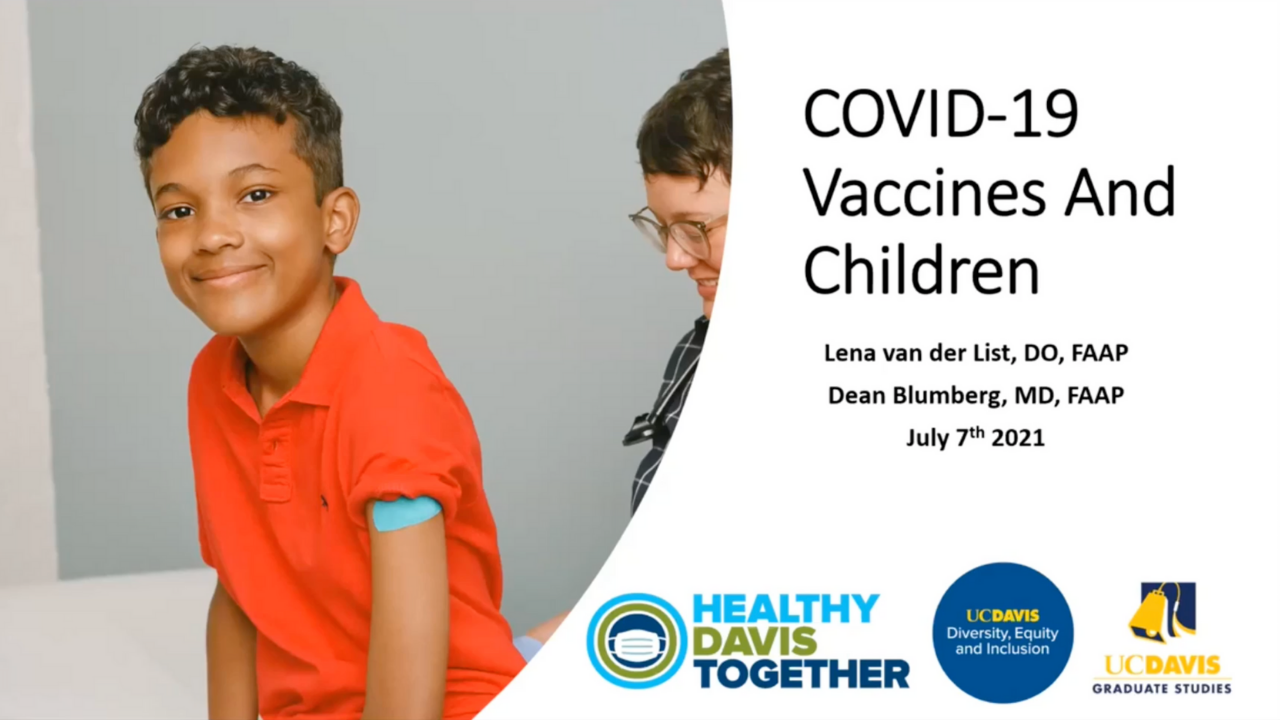 COVID-19 Vaccines and Children
(July 7, 2021) Join Dr. Lena van der List and Dr. Dean Blumberg as they discuss the current status of COVID-19 in the community, how well vaccines work, myths about vaccination, and why vaccinating your children from COVID-19 is important. Haga Clic Hquí para Acceder el Seminario Web>>